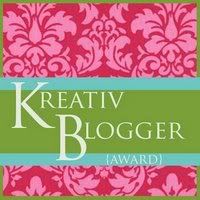 The rules of this award are to name 7 things that we love and then pass the award onward.
I love meeting new people
I love making people around me laugh
I cannot think of 7 bloggers to pass this award on to
but I do wish to give it to one deserving person..
Her blog blows me away, her scrap kits are amazing
and her creative talent is unending.
Congrats Mirella! Well done! ☺