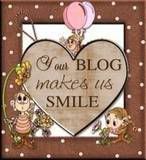 I received this lovely award from Noeleen. Thank you Noeleen! ♥
It's so nice to be recognized and I appreciate each 'n every award bestowed to me.
Now to pass this award onward...
to Mirella
for her generous kits, templates and more.
To Maz
for her awesome NEW tutorials & blog!
Congratulations Ladies!