Hello Everyone! Well I've come bearing a small gift for you all!
It's my first attempt at a mini-scrap kit from a color challenge by Kim B.
Thank you Kim for the challenge and the beautiful color combination.♥
I absolutely love these colors and hope you do too.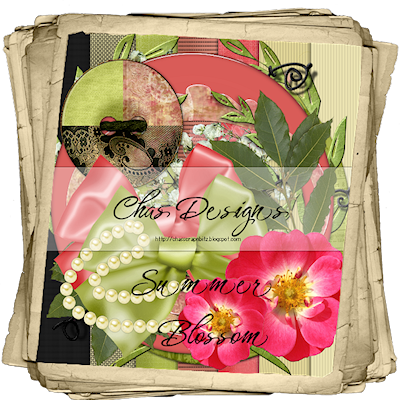 Click on preview to download scrap kit!
Hope you like!
The mini-kit includes 7 papers and 17 elements, some with dropshadow
and some without. Essentially it's just me playing.
Please leave me a comment if you download, either on 4-shared
or on my blog here. I'd also love to see what you create so
drop me a quick note so I could have a sneak peek.
I'm always in awe of your creations.
Remember this is my first attempt, so be gentle.
I'm learning as I go! lol