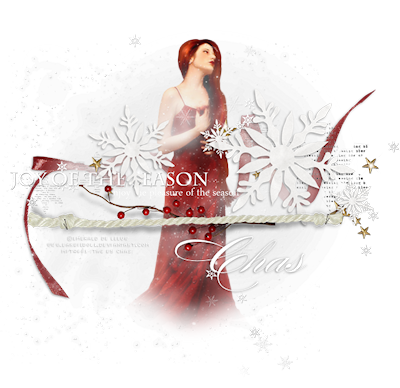 This tutorial is written for those with a working knowledge of PSP.
Supplies Needed:
I am using Corel PSP X2 version but any version will do.
Tube of choice. I am using the gracious artwork of Emerald de Leeuw. You can purchase a license to use her work at
MPT
.
FTU Sampler called Open the Door The Magical Time found HERE Thank you, Natali ♥
Find the words "freebie for you" on her blog to download the sampler.
Font for name is Burgues Script, a pay font
Another quickie tut for you!
* * * * *
1. Open a new transparent image, 625 x 600 px. Flood fill white.
Open ribbon 3 without dropshadow, resize to 550 px wide. C/P as a new layer.
D/S 1/-1/50/5 blur color black
2. Open overlays4 Emb2, resize to 700 px in height. C/P as a new layer.
*Do not be concerned this overlay is larger than the working image.*
3. Open the overlays4 emb1, resize to 700 px in height C/P as a new layer,
aligning these overlays as best you can.
4. Open tube of choice, C/P as a new layer between the two overlay layers.
Move tube to desired position.
If using same tube as above and to better blend the bottom of her gown into overlay,
use selection tool ~ freehand selection ~ mode add ~ feather 50, smoothing 0,
Draw a jagged selection around the bottom of her gown and press delete once or twice to rid of hard edge.
Selections ~ none.
See below for the feathered selection.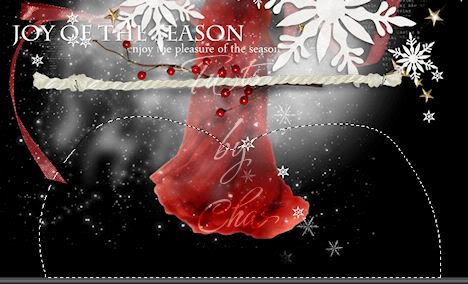 5. Click on topmost layer, open the overlays4 emb4 (rope), resize to 500 px in width, C/P as a new layer.
If you wish to resize your tag, do so now using 90% smartsize.
Add your copyright, URL, watermark and name.
Close white background, merge visible and save as a PNG
Hope you enjoy your new creation! ♥
Below is the same tag with a different tube.